Message On Hold is the music and messaging your callers hear when you place them on hold. Let On Hold Pros write your script, record the voice-over, mix it to your music selection and upload it to your system. If you don't have a Message On Hold system then we can provide professional equipment through our partners.
Whether you are a mobile business using cell phones or a traditional brick and mortar business using a phone system, On Hold Pros has an affordable solution for you. Message On Hold is a great way to enhance customer awareness, improve customer loyalty, increase your bottom line and most of all decrease call hang ups.
WHY MESSAGE ON HOLD?
What did you do the last time you were placed on hold, and all you heard was silence?
Did you become frustrated?
Did you hang up?
Did you call back?

70% OF ALL BUSINESS CALLS ARE PLACED ON HOLD.
60% WILL HANG UP IF THEY HEAR SILENCE WHILE ON HOLD.
30% WON'T CALL BACK.
90% PREFER MESSAGES ON HOLD TO ANY OTHER OPTION.
On Hold time is the perfect time to: educate your callers about new products & services, promote special offers, generate traffic to your website, enhance your company's image, and most of all… decrease caller abandonment.
On-hold marketing is one of the most powerful and cost-effective marketing tools used by successful businesses for one simple reason – it works! Market directly to a captive and interested audience – your callers.

You spend valuable time and money to get potential customers to call your business. Turn your callers into customers, enhance customer awareness, improve customer loyalty, and increase your bottom line.
ALTERNATIVES TO MESSAGES ON HOLD

Dead Silence on hold is a customer killer. Giving your customers or prospects the silent treatment is probably the worst thing you can do! Callers left in silence become frustrated quickly, and may think they've been disconnected. Studies show that considerably more than half of all callers put on "silent hold" hang up within the first minute — and more than 30% of them won't call back.
---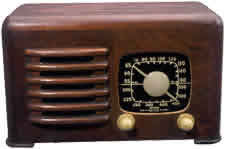 Playing the Radio on hold is one of the best ways to advertise for your competition. Sounds sort of silly advertising for a competitor, doesn't it? Well, that may be just what you're doing if you play the radio on hold. Additionally, U.S. Copyright laws require most businesses to pay for the rights to play music that is broadcast to customers or be subject to substantial fines. Performance rights fees are collected and policed by organizations such as ASCAP, BMI and SEASAC. OHP has you covered with Royalty-free music libraries and site licenses.
---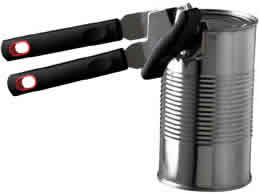 Canned Music can be a very expensive alternative to on hold messaging. Yes, having something for your callers to listen to while on hold is definitely more beneficial and respectful than ignoring them with dead silence, but you are still missing a very valuable marketing opportunity.